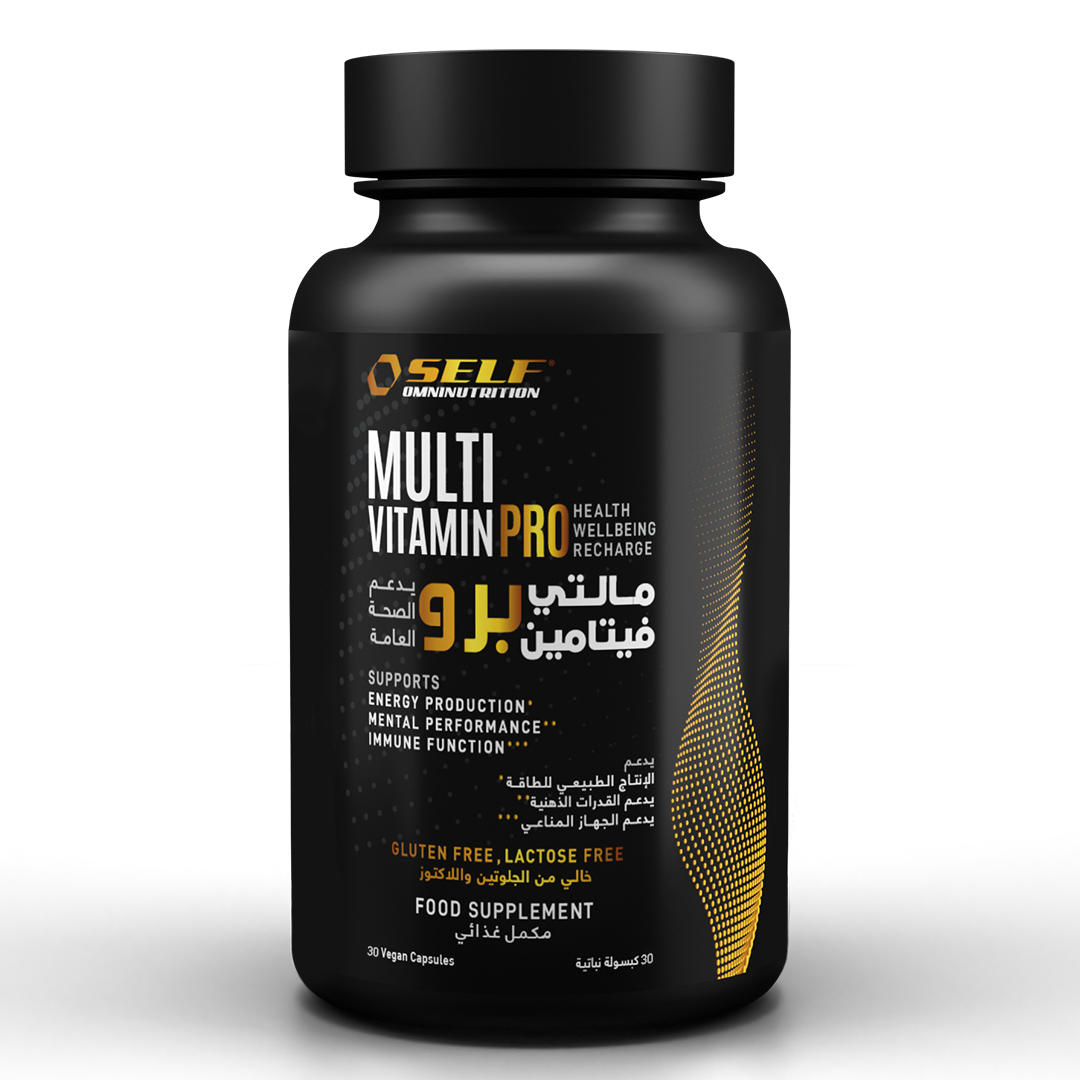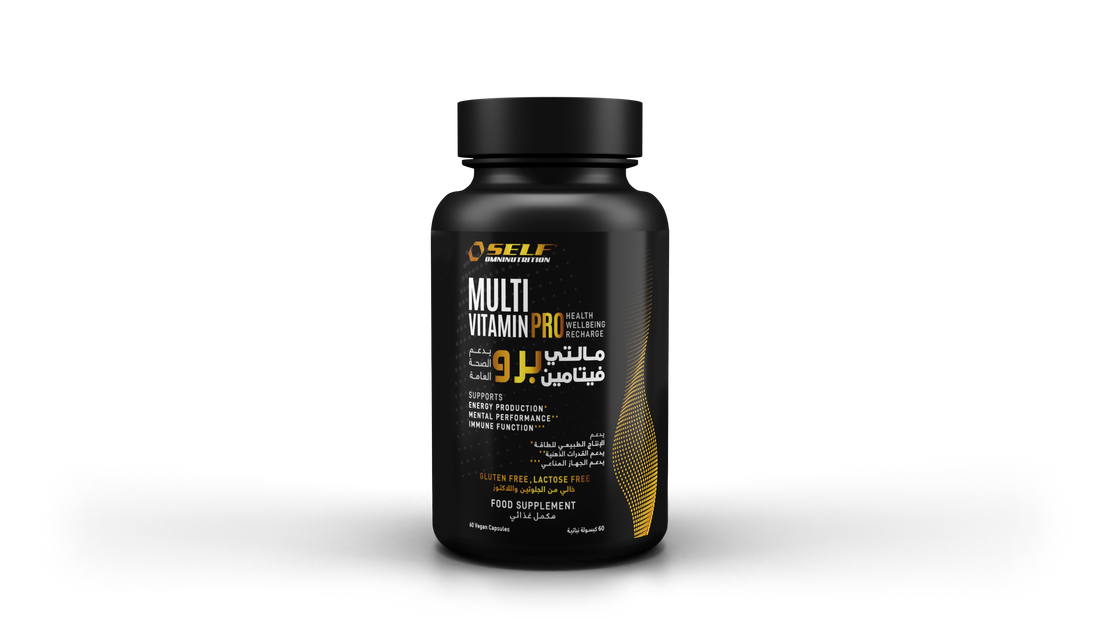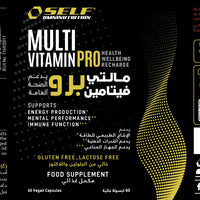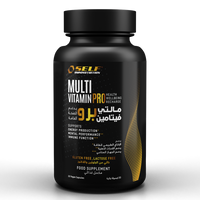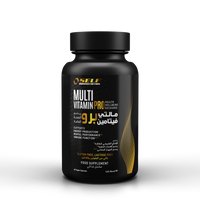 Multivitamin Pro with 19 ingredients of 11 vitamins and 8 essential minerals, with concentrations of 150% of the average daily need. It will double your activity throughout the day with strength and focus. Just one tablet daily, preferably with lunch.
1. Contains the highest concentrations of antioxidants in the Egyptian market.
2. Supports nerve health and focus.
3. Contributes to energy production to enhance activity.
Multivitamin Pro: Certified by the European Union, manufactured and packaged in Sweden under European Union regulations that guarantee the recommended daily dose of vitamins and minerals and registered with the National Food Safety Authority in Egypt. Made from non-restricted and hormone-free materials, according to international standards (FSSC22000 - HACCP - GMP)
Made in Sweden by SELF Omninutrition

Dosage form:
Tablets

Recommended
serving size: 1 Tablet daily

Container: 60
As a dietary supplement, consume 1 tablet daily.
For adults only and should be used in a varied balanced diet and healthy lifestyles. Do not exceed the recommended daily dose. Do not use during breast-feeding, pregnancy and prolonged periods without consulting the doctor. Keep out of reach of children.