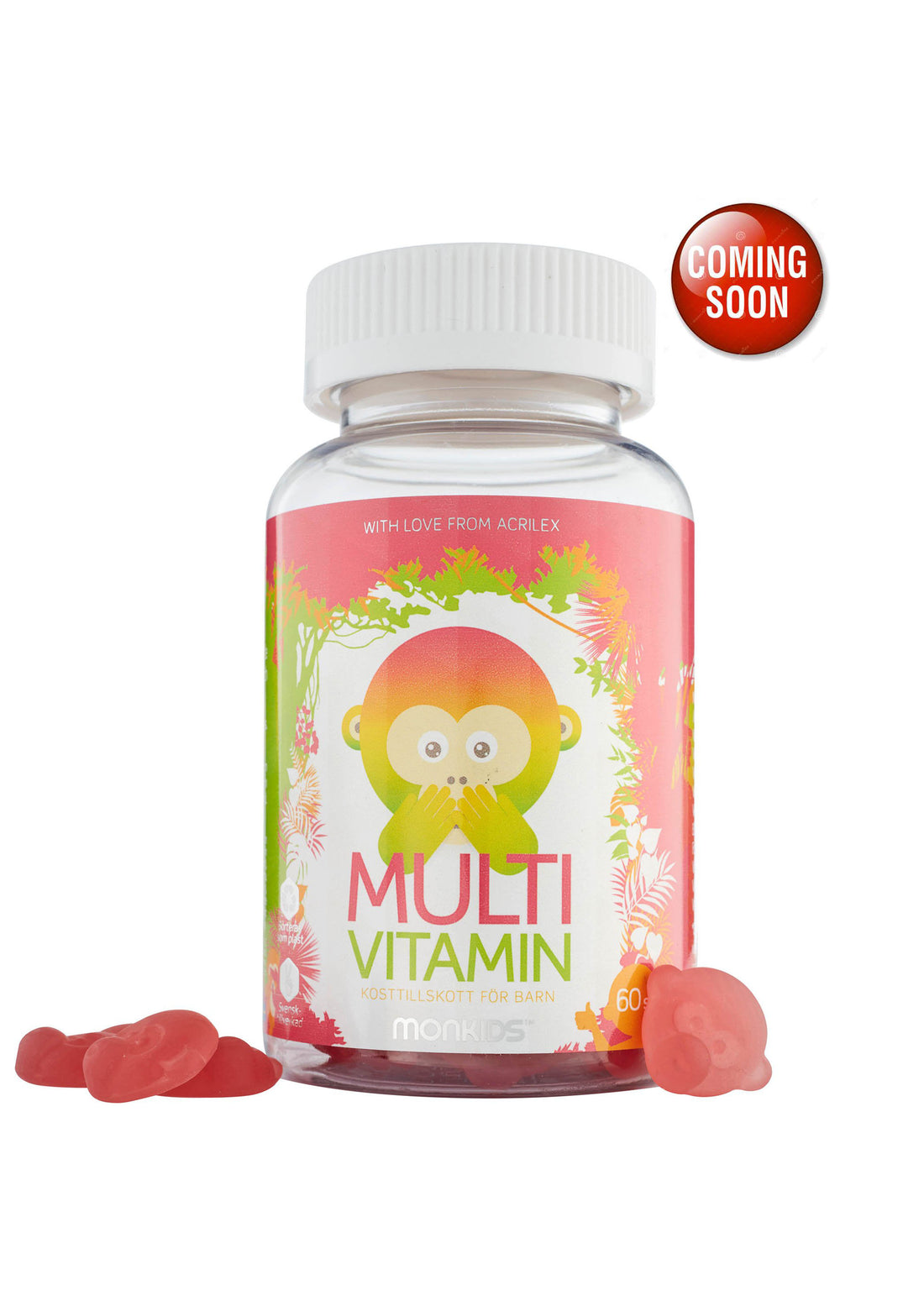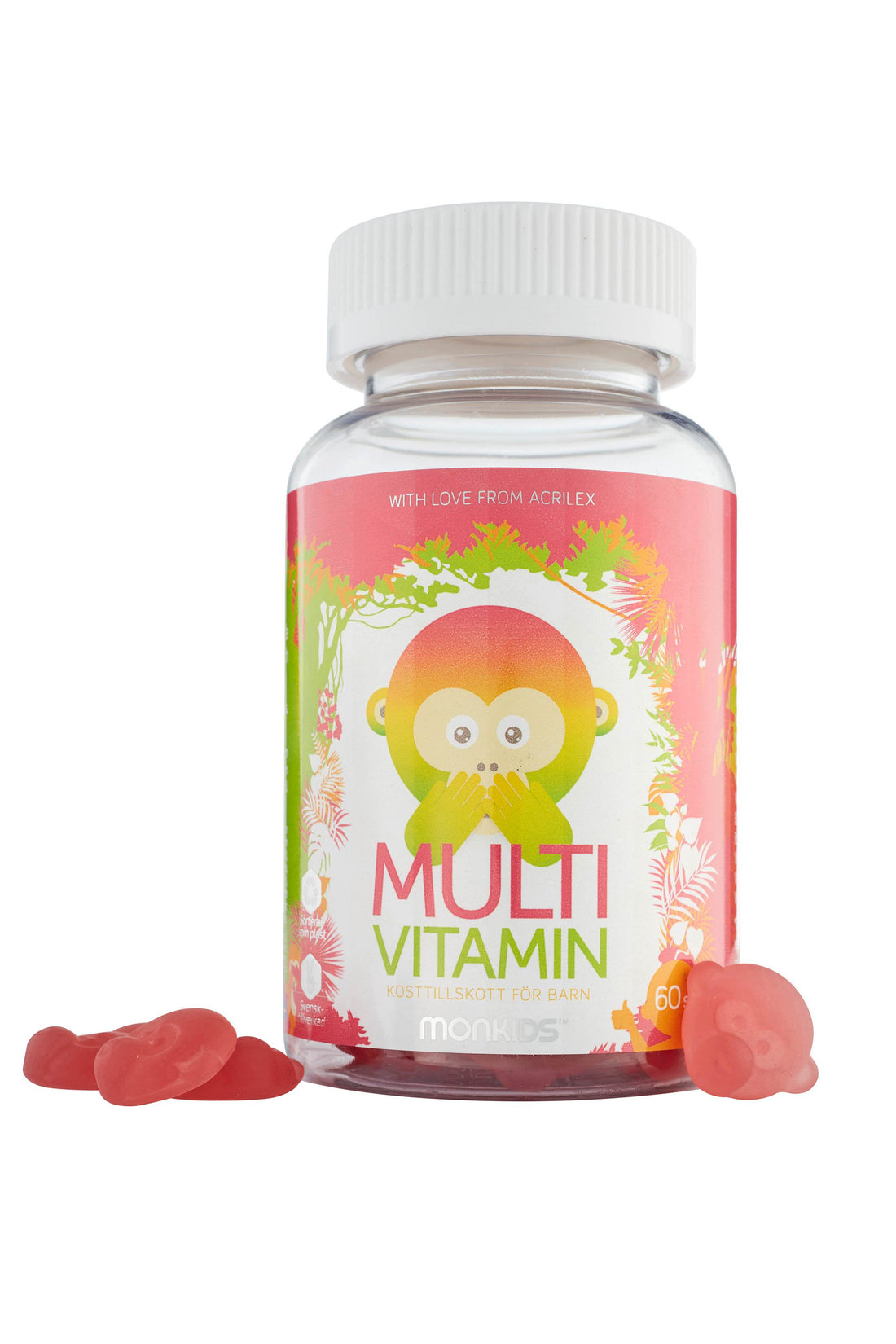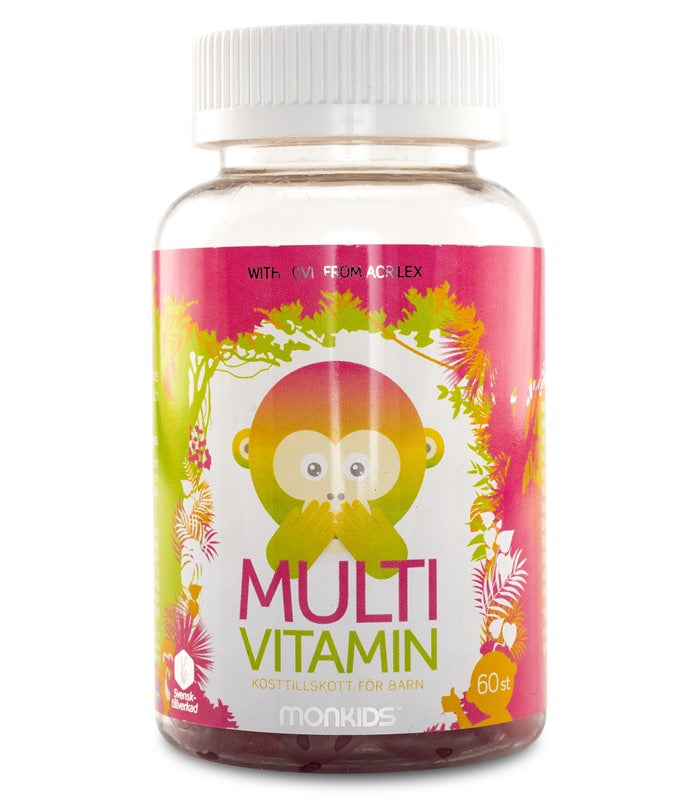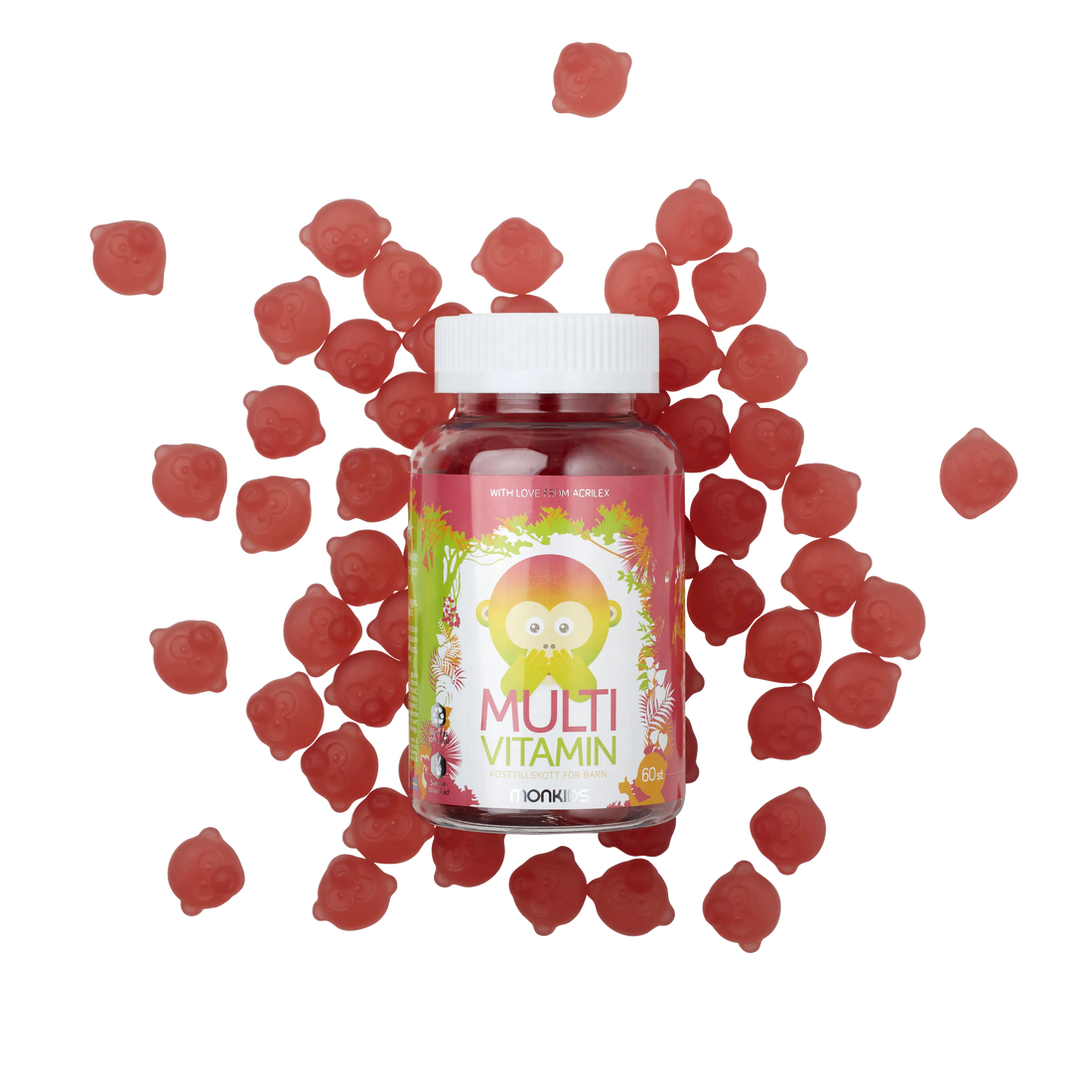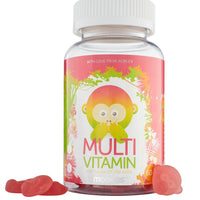 MADE IN SWEDEN
Multivitamin (Monkids): Certified by the European Union, manufactured and packaged in Sweden under EU regulations.
Monkids Multivitamin contains 10 vitamins, including vitamin D, Vitamin B12 and Folic Acid. A chewing gum contains vitamin D according to the  Nordic Nutrition Recommendation , the same dose of vitamin D as it is normally in vitamin D drops. 
Monkids Multivitamin are tasty soft jelly monkeys with a natural raspberry flavor and color from black carrot. Should NOT be combined with other vitamin D supplements.
DEVELOPED AND APPROVED IN SWEDEN, Made with NON-banned Hormonal-Free Substances, FSSC22000 Certified, HACCP Certified, GMP Quality.
Brand: Made in Sweden by Acrilex.

Dosage form:
Chewing Gum

Recommended
serving size: 1 Chewing Gum daily

Container: 60 Chewing Gums

Take 1 Chewing Gum taken with a meal
Age: 3-12 years
Tighten the lid securely after each time the jar is opened and it will be childproof.
The recommended daily dose should not be exceeded.