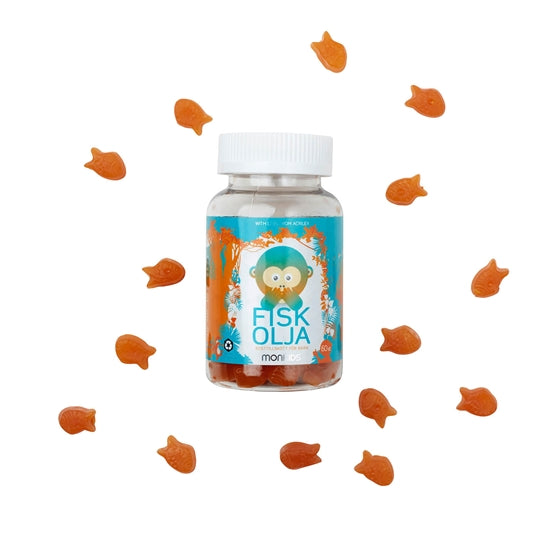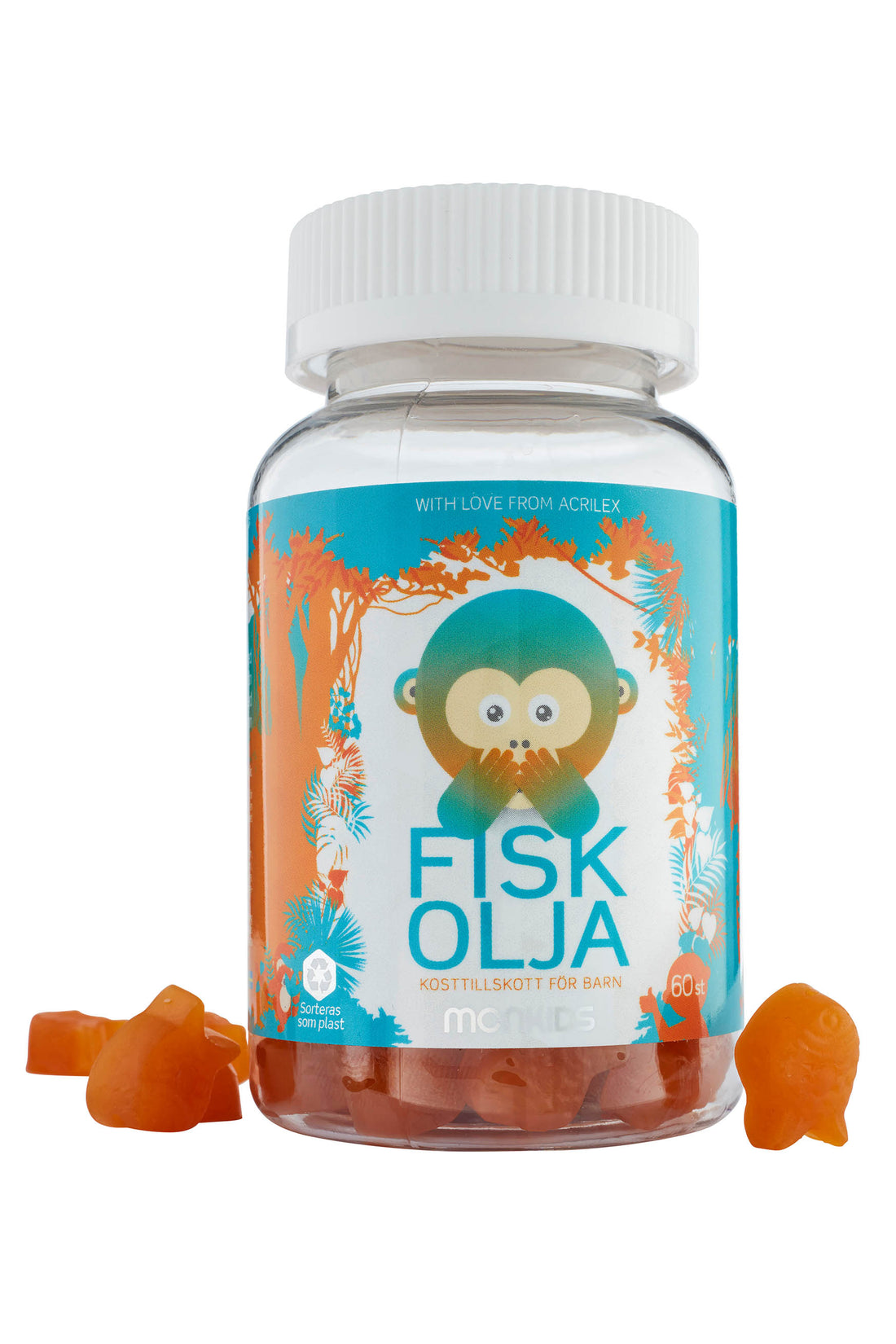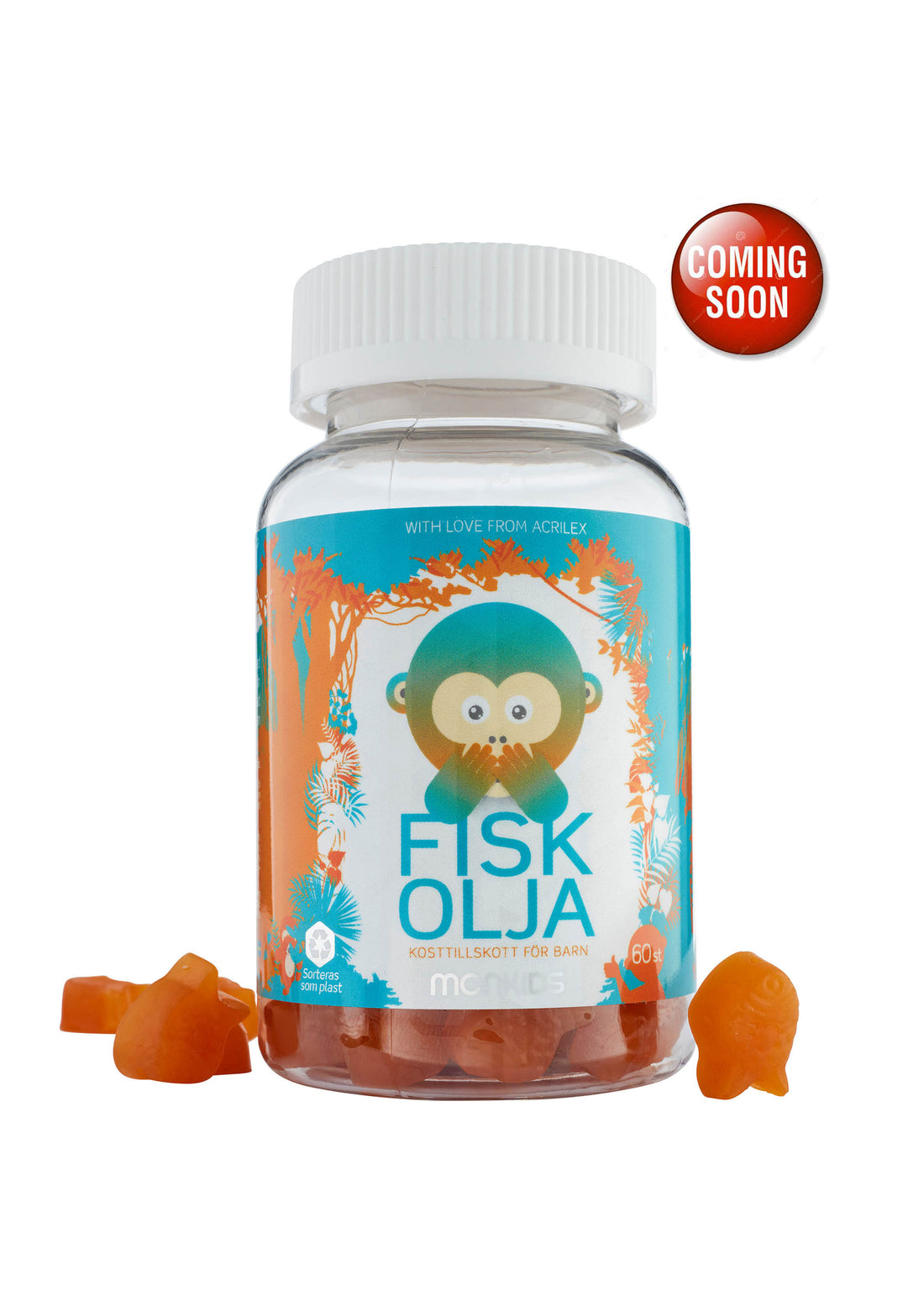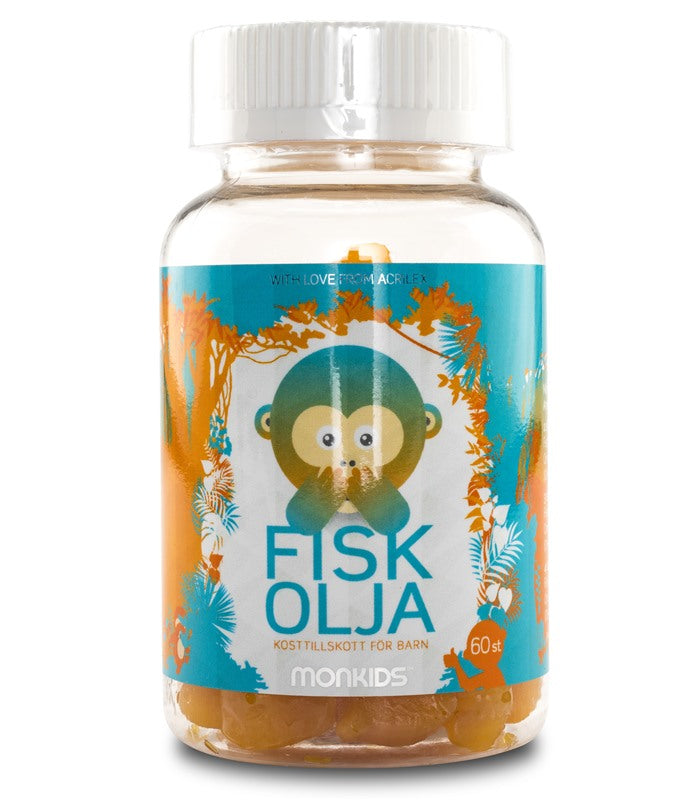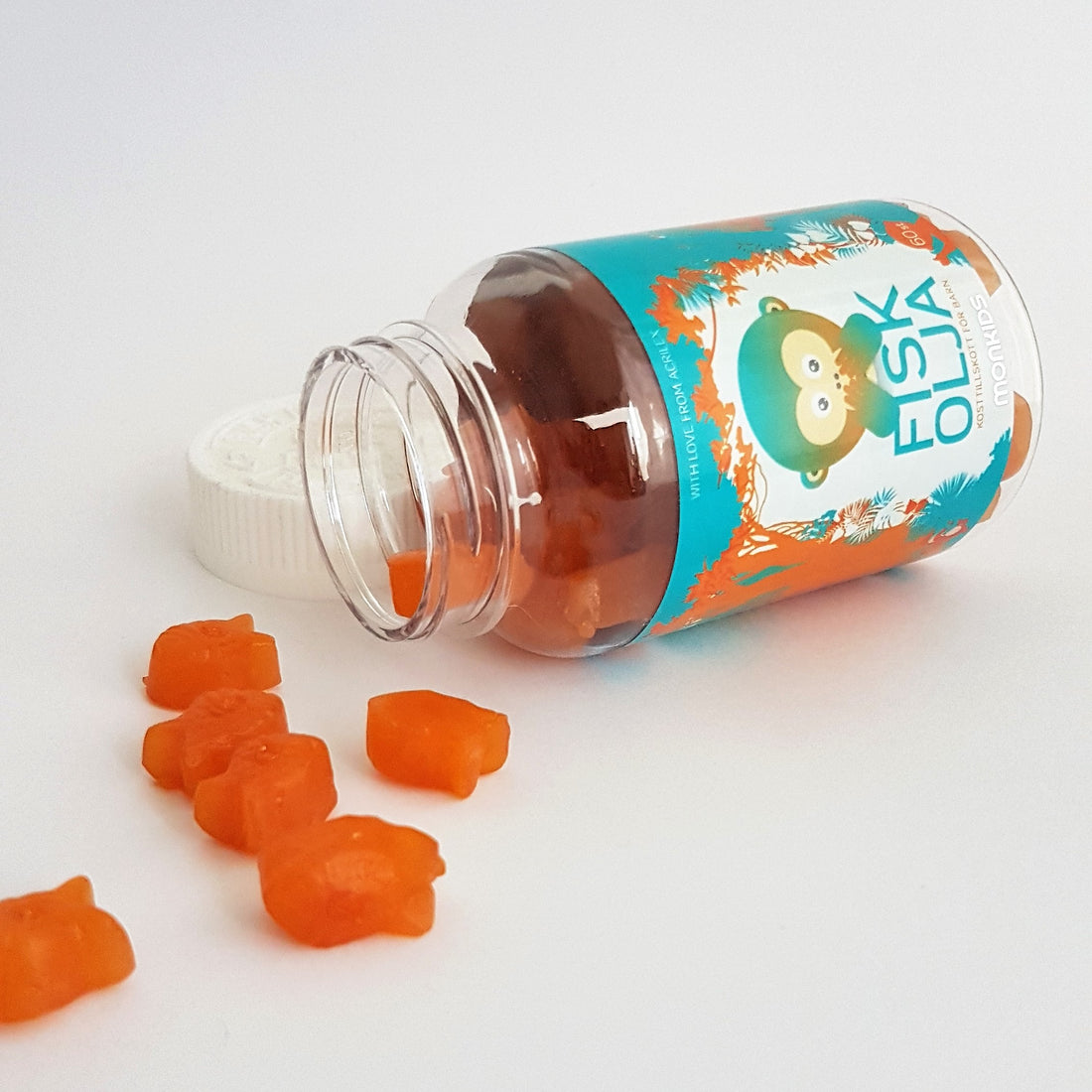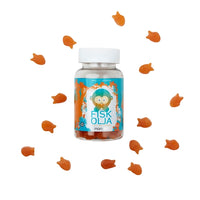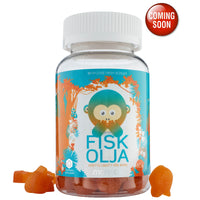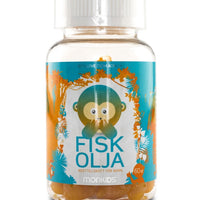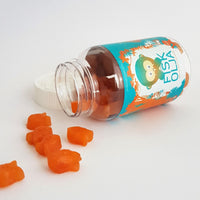 MADE IN SWEDEN
Omega 3 (Monkids): Certified by the European Union, manufactured and packaged in Sweden under EU regulations.
Supplements for children with omega 3 from Monkids tasty soft jelly fish with fish oil has a lemon flavor and natural color from fruits and vegetables. 
Fun fact! Monkids Fish Oil is for children who do not like the taste of fish or fish oil. The fish oil is microencapsulated, which means that there is no distaste when chewing on the fish. The taste of fish does not come out no matter how much you chew! Monkids Fish Oil does not contain gelatin or artificial sweeteners.
Monkids Fish Oil can advantageously be combined with Monkids other products.
Why do we need omega 3?
Omega-3 fats are found in, for example, fatty fish such as salmon, mackerel and herring. For people who do not eat fish, such as vegetarians and fish allergy sufferers, it is important to get omega-3 fats instead. For young children, omega-3 is necessary for them to grow and develop normally.
DEVELOPED AND APPROVED IN SWEDEN, Made with NON-banned Hormonal-Free Substances, FSSC22000 Certified, HACCP Certified, GMP Quality.
Brand: Made in Sweden by Acrilex

Dosage form:
Chewing Gum

Recommended
serving size: 2-4 Chewing Gum daily

Container: 60 Chewing Gums
Take 2-4 Chewing Gum taken with a meal.
Age: 3-12 years
Tighten the lid securely after each time the jar is opened and it will be childproof.
The recommended daily dose should not be exceeded.