D-vitamin + kalcium (Monkids)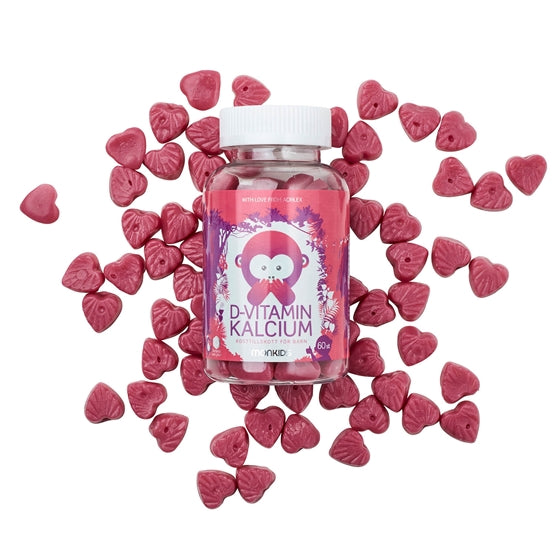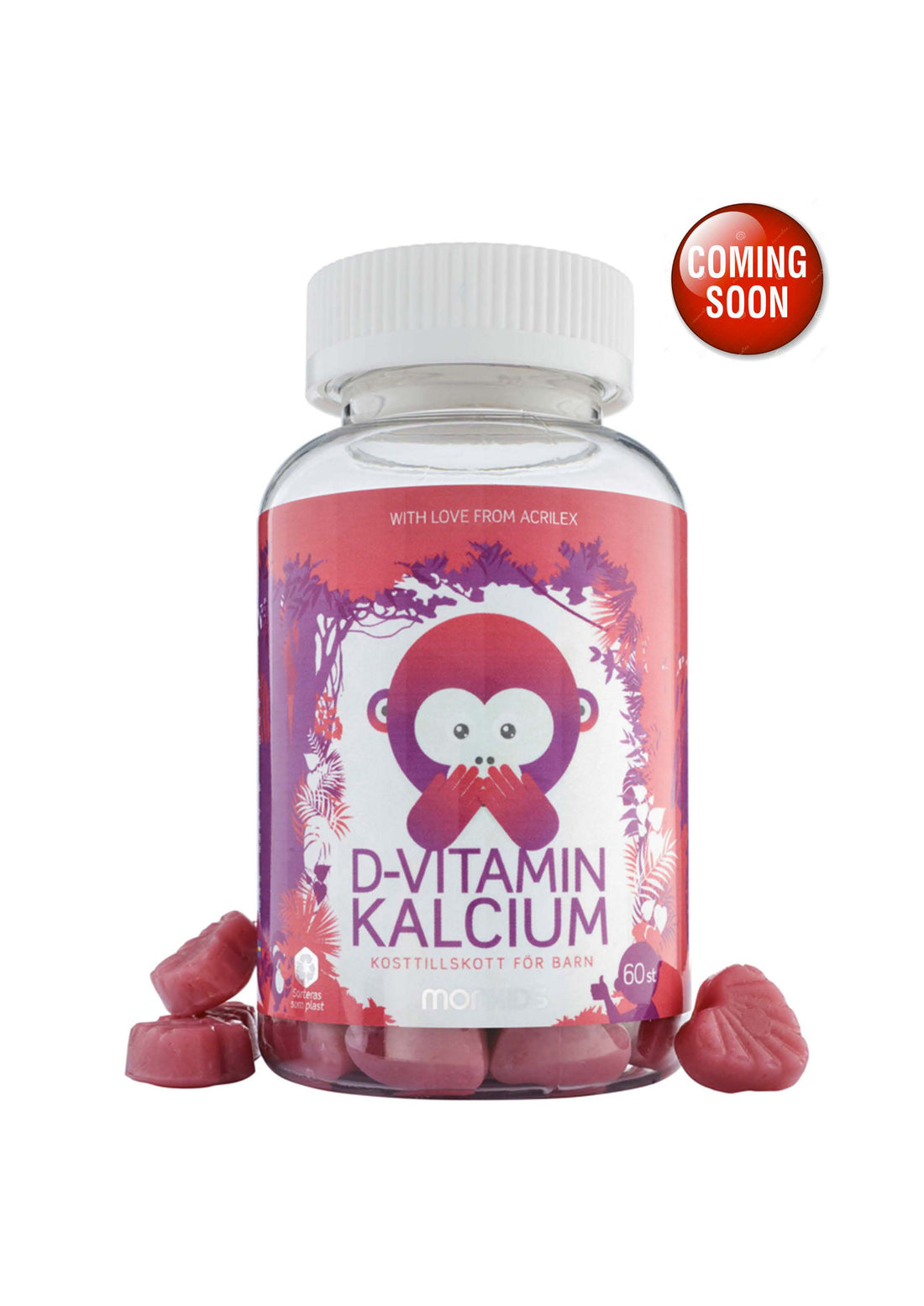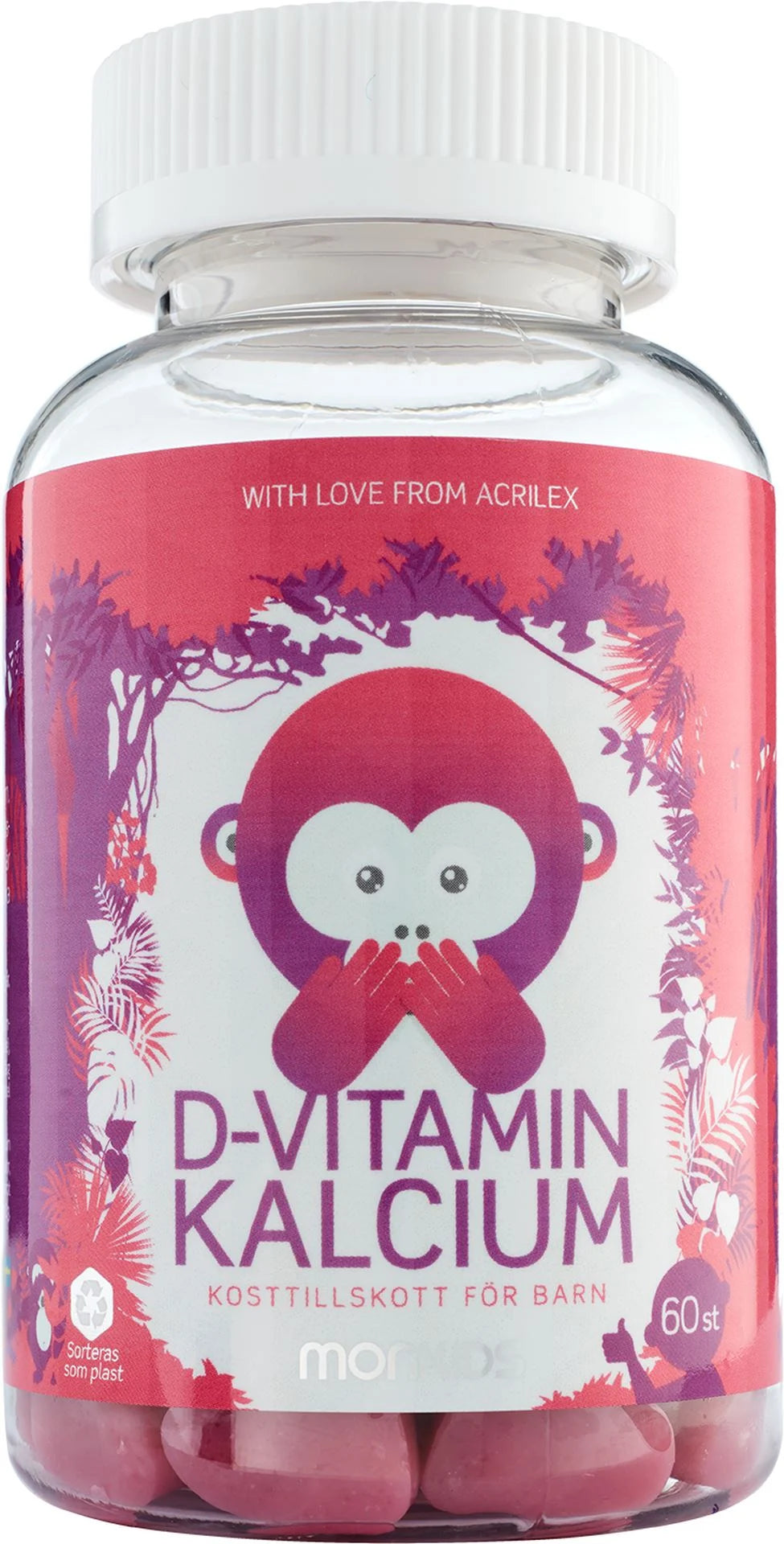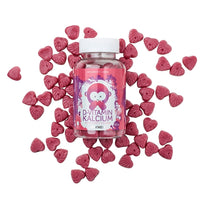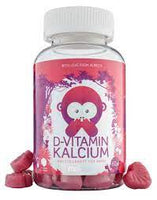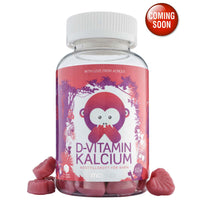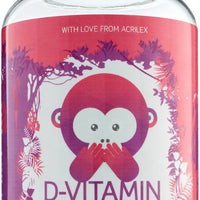 D-vitamin + kalcium (Monkids)
MADE IN SWEDEN
D-vitamin + kalcium (Monkids): Certified by the European Union, manufactured and packaged in Sweden under EU regulations.
Monkids Vitamin D + Calcium is a dietary supplement that tastes good for children. Chewing gum-flavored tablets that give children the recommended daily intake of vitamin D and calcium. The tablets are shaped like jelly hearts and have their color from black carrot.
Why do you need vitamin D and calcium? 
Vitamin D and calcium are necessary for children's bone structure to grow and develop normally. Calcium is needed, among other things, when bones and teeth are formed, as well as in blood coagulation and nerve function. Source:  National Food Administration (Sweden).
DEVELOPED AND APPROVED IN SWEDEN, Made with NON-banned Hormonal-Free Substances, FSSC22000 Certified, HACCP Certified, GMP Quality.
Brand: Made in Sweden by Acrilex

Dosage form:
Chewing Gum

Recommended
serving size: 1-2 Chewing Gum daily

Container: 60 Chewing Gums
1-2 Chewing Gum taken with a meal.

Age: 3-12 years
Tighten the lid securely after each time the jar is opened and it will be childproof.
The recommended daily dose should not be exceeded.